Ok... it has been over a year since I thinned out my collection. It is time to thin it out again. This place was VERY nice to me the last time I did this. Let's see... More will be added every day.
Loose figure discounts - does NOT apply to Indiana Jones Boxed Set
1-4 Figures - Priced as is
5-10 Figures - take off 10%
11-20 Figures - take of 15%
If you want to see close up pictures of each figure. The album is here.
Plastic Crack pictures by checkoutmystuff - Photobucket
Terms. All figures are loose and NM to Mint and complete unless otherwise indicated. All figures go out in bubble mailers with tracking ($3.50 - up to three figures maybe more depending on how many you buy) unless you buy enough that it warrants a box or you specifically ask for a box. Payment is by paypal, I do not charge you paypal fees and I will send you an invoice. I would rather "take it" in the thread but PMs work as well. I ship every day.
MODERN G.I. Joe - All have cardbacks unless otherwise indicated
Cobra Soldier from DVD Pack - White Web Gear version - $3
Viper - 25th Anniversary - $3.75
Viper - 25th Anniversary - $3.75
General Hawk - 25th Anniversary version - $9
Clickable Thumbnails...
Modern Star Wars
Galen Marek - Starkiller - Raxus Prime Version - $40
Vintage Collection Snowspeeder - in Vintage Packaging Never Opened - $39
Voolvif Monn - 30th Anniversary Collection - $10
Chewbacca - Sandstorm Deleted Scene - $9
Dllr Nep - Rebel Pilot from the Comic Pack - $7
Galen Marek - Starkiller - Legacy Collection Force Unleashed - $20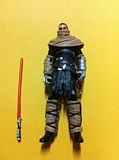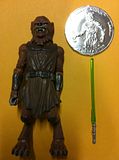 MODERN Transformers:
Generations Sunstreaker - SOLD
Generations Prowl - SOLD
Generations Ironhide - $19 (Missing Instruction Booklet)
Animated Jazz - $10
Legends Hot Rod / Rodimus (HTF Wave) - $7
Dark Side of the Moon - Breacher - $5
Dark Side of the Moon - Powerglide - $3
Kre-o NY Comic Con - Optimus Prime Matrix Figure creased box - $4.50
Hardhead Walmart Exclusive with Headrobots Hothead Upgrade kit - $95
Marvel
War Machine from Iron Man II - $4
I will add more as I go along.
Last edited: