Greetings to all of you Rebelscum out there! A couple of days ago we had an
interview with Boba Fett actor and ILM veteran Don Bies
. During that interview he mentioned his time working with Grant Imahara of
Mythbusters
fame at ILM. We wanted to once again get the word out about the
Prop Store Mythbusters auction
that is benefiting the
Grant Imahara STEAM Foundation
. The auction is live through September 1, 2021.
Since its premiere on Discovery Channel in January 2003,
MythBusters
has been a touchstone for fans around the world. Over the course of 15 beloved seasons, Adam Savage, Jamie Hyneman, Tory Belleci, Kari Byron, and Grant Imahara infused their mutual passions for science, technology, and engineering with unbridled comic flair and unmatched chemistry. Viewers continue to be entranced and inspired by their exploration of popular myths.
While the original series aired its final episode in 2016, its legacy lives on in both its massive fandom and in the one-of-a-kind materials created over the show's epic run. The
MythBusters
Online Charity Auction marks the first time that original props, blueprints, and art made for the production have ever hit the auction block. Here are just a few of the key highlights.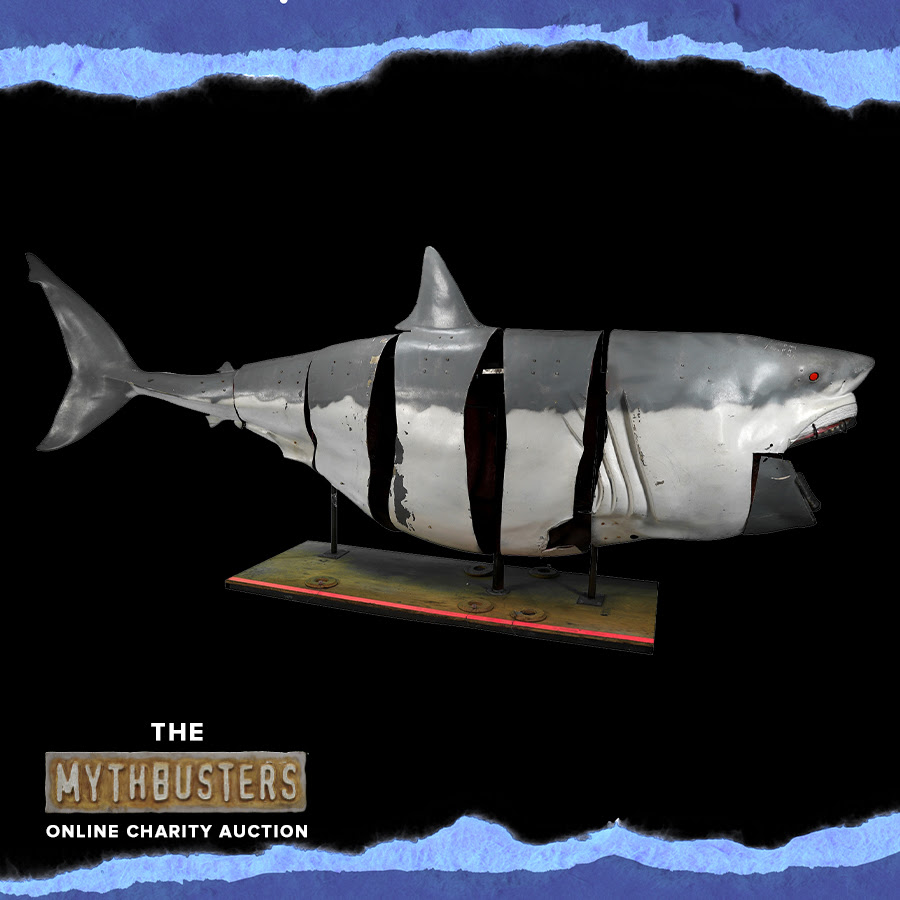 Bruce the Jaws Mechanical Shark
This huge mechanical shark was created for 2008's "Shark Week Special," where the team tested one of
MythBusters
' most memorable myths: "In the frenzy of a shark attack, can a person successfully gouge the shark's eyes to stop the attack?"
The prop weighs more than 500lbs and comes mounted on a wooden platform.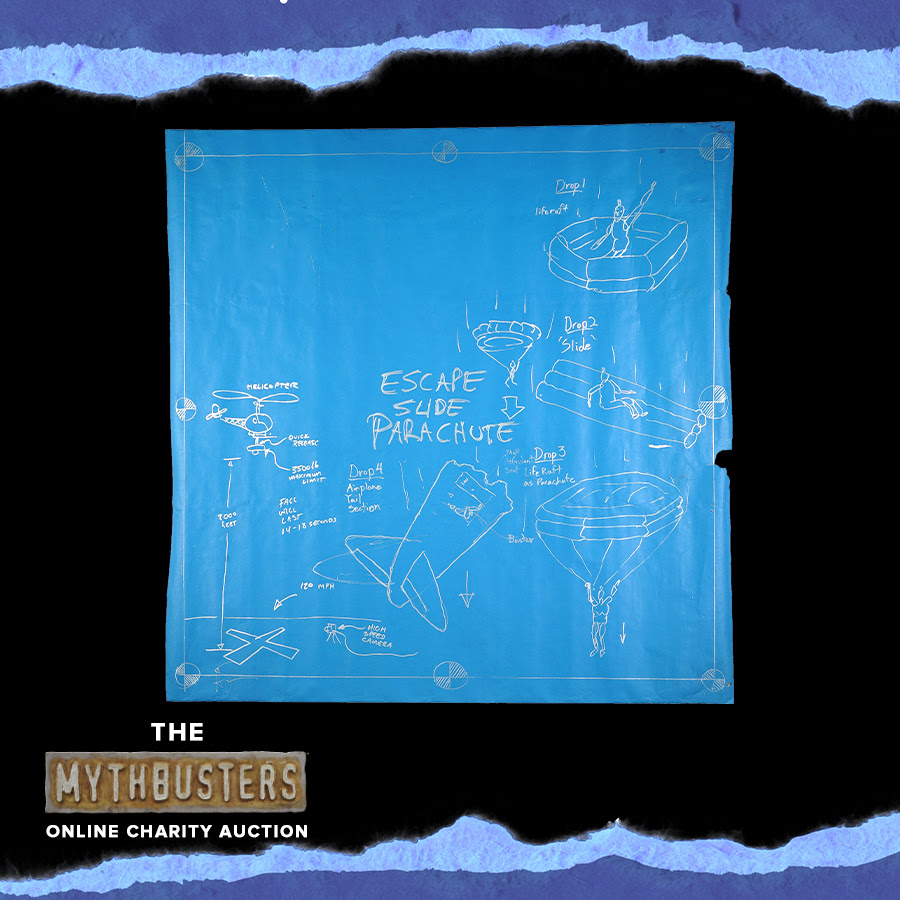 Escape Slide Parachute Blueprint Signed by Adam Savage
Throughout
MythBusters
, blueprints were hand-drawn in prep for whichever myth was being tested. This one was made for the Season 3 episode "Escape Slide Parachute," in which the team tested the real-life qualities of airplane evacuation equipment over the Mojave Desert.
This original blueprint is one of several in the auction hand-signed in silver marker by Adam Savage.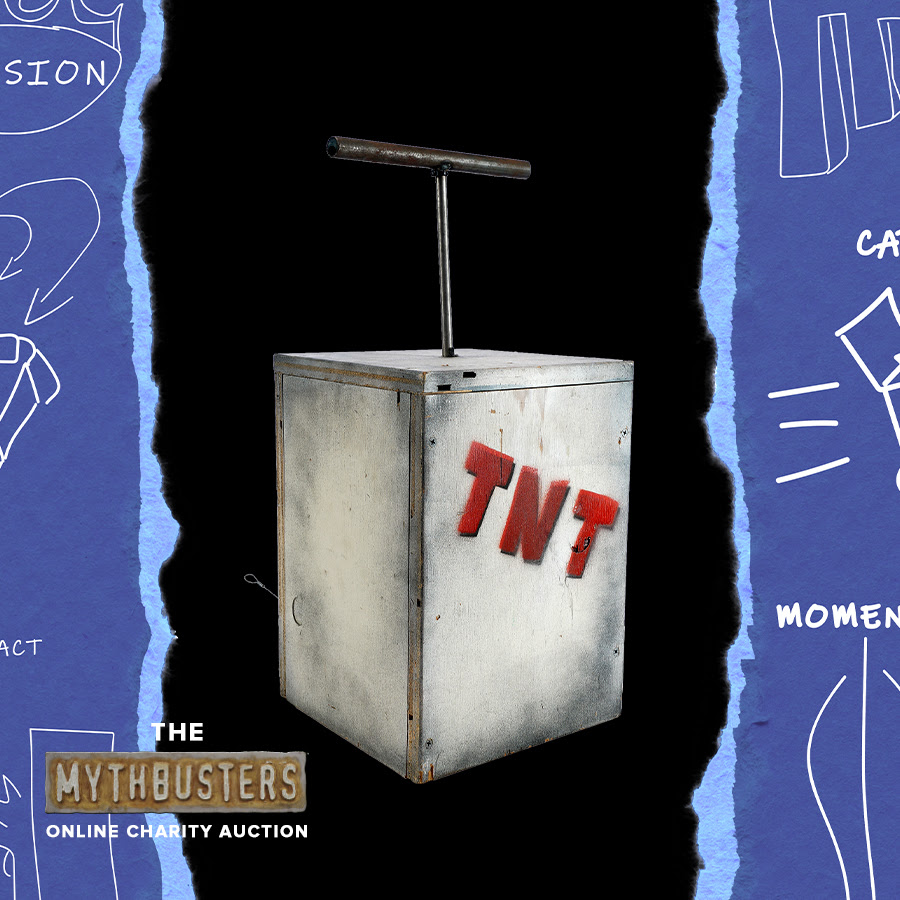 TNT Box
This lot, a detonation-triggering plunger box, comes from the first "Viewer Special" from 2007, in which the team took viewers' suggestions as to which new myths they should bust.
In the episode, Jamie Hyneman pushed the plunger to "trigger" a car explosion while Adam Savage leapt out of its way. Thankfully, the box itself was just a prop - the real explosion was triggered by explosives expert Frank Doyle - but it still retains its fun Acme-style "TNT" paint 14 years later.
With such unique props, it is no wonder that
MythBusters
continues to inspire viewers of all age. If you're one of them, click
here
to check out more of the 80-plus original props, blueprints, and behind-the-scenes memorabilia in The
MythBusters
Online Charity Auction.
But remember - bidding ends next Wednesday, September 1st!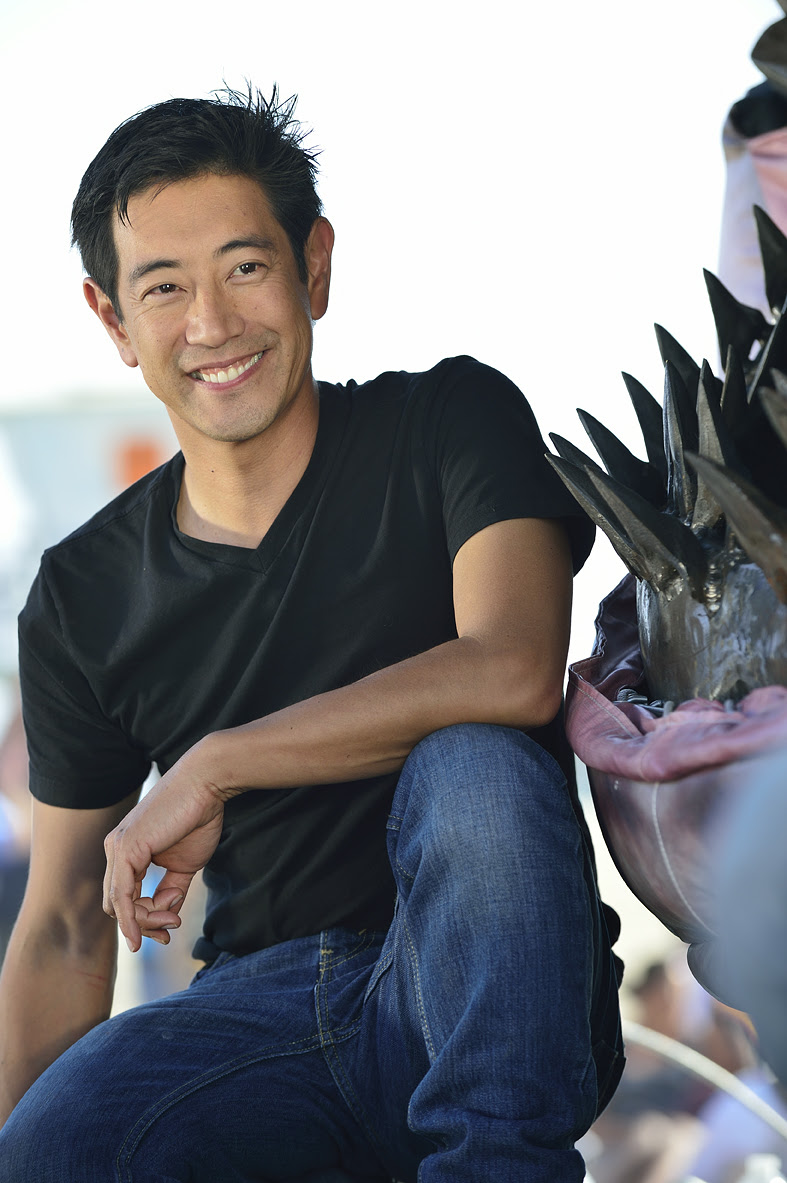 Grant Imahara: One of STEAM's Greatest Advocates
Grant Imahara was known around the world as a fan-favorite star of
MythBusters
, but he also left behind a legacy of invention, advocacy, and philanthropy as an engineering genius when he passed away in 2020.
Proceeds from The
MythBusters
Online Charity Auction benefit the Grant Imahara STEAM Foundation founded by Grant's mother, Carolyn Imahara. Watch a video
here
to learn more about how the Foundation established is carrying on Grant Imahara's vital work.