Joined

May 1, 2008
Messages

1,189
Reaction score

0
Location
Hi,
Could someone help identify where this particular Battle Droid comes from?
I'm talking about the second one from the right, with the burn mark on it's right shoulder, and the head cocked at a slight angle.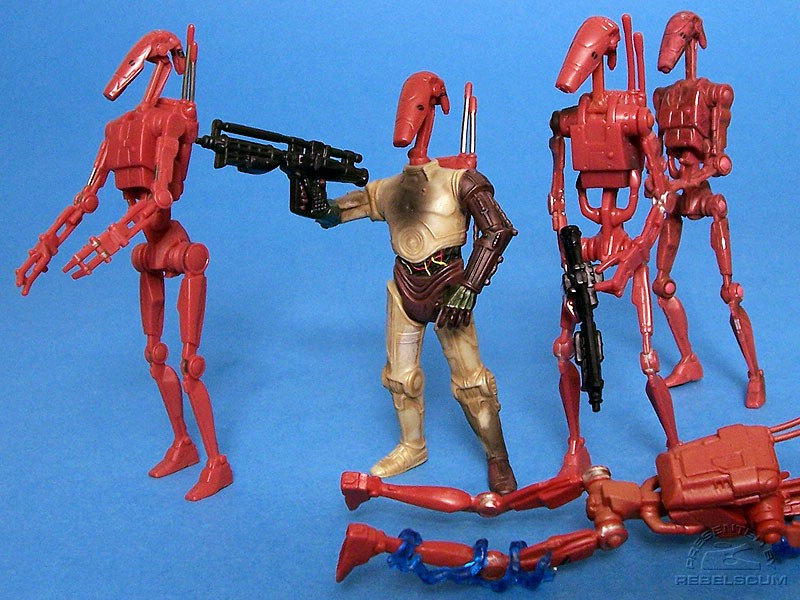 I have scoured the archives, and cannot find it anywhere. It's not the one from the C-3PO/Droid set, and it's not the one from the Arena Accessory set. It is the same sculpt as the one from the Clone Wars 2003 droid set, but has different deco.
Any help much appreciated!!