Joined

Dec 6, 2008
Messages

859
Reaction score

0
Location
Here are some Clones I need to get rid of to make room for some other items. All though not shown, all figures come with what is stated below each picture.
Prices do not include shipping and I will only ship to US and Canada. No other international shipping so please do not ask.
Shipping is as follows:
1-5 figures $2 in US and $4 to Canada
6-10 $4 in US and $6 to Canada
11-15 $6 in US and $8 to Canada
You take all of them and I'll eat the shipping!
Shadow Trooper
- $10 Comes with Blaster and Rifle
Commander Appo
- $10 Comes with Blaster, Rifle and named stand
Saleucami Clone
- $10 Comes with Blaster and Rifle
Mace Battalion
- $7 Comes with Blaster and Rifle
442nd Clone
- $6 Comes with Blaster and named stand
Utapau Clone
- $6 Comes with Blaster and named stand
SandTrooper
- $7 Comes with Blaster and named stand
Clone Trooper
- $5 Comes with Blaster
Clone Trooper
- $5 Comes with Blaster
Target Excl. Clone
- $8 Comes with Blaster and Rifle
Galactic Marine
- $8 Comes with Rifle and backpack
Utapau AT-RT Clone
- $7 Comes with Blaster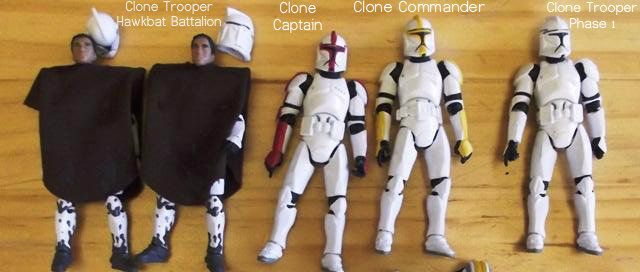 Hawkbat Clone
- $8 Comes with Blaster and Rifle
Hawkbat Clone
- $8 Comes with Blaster and Rifle
Clone Captain
- $6 Comes with Blaster
Clone Commander
- $6 Comes with Blaster and Rifle
Phase 1 Clone
- $5 Comes with Rifle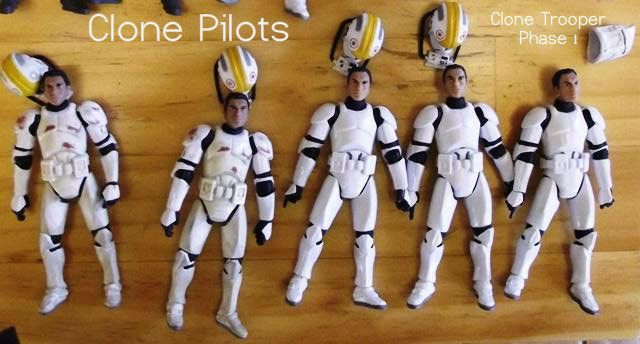 Clone Pilot BD
- $6 Comes with a Blaster
Clone Pilot BD
- $6 Comes with a Blaster
Clone Pilot Clean
- $6 Comes with a Blaster
Clone Pilot Clean
- $6 Comes with a Blaster
Phase 1 Clone
- $5 comes with Blaster and Rifle
Last edited: